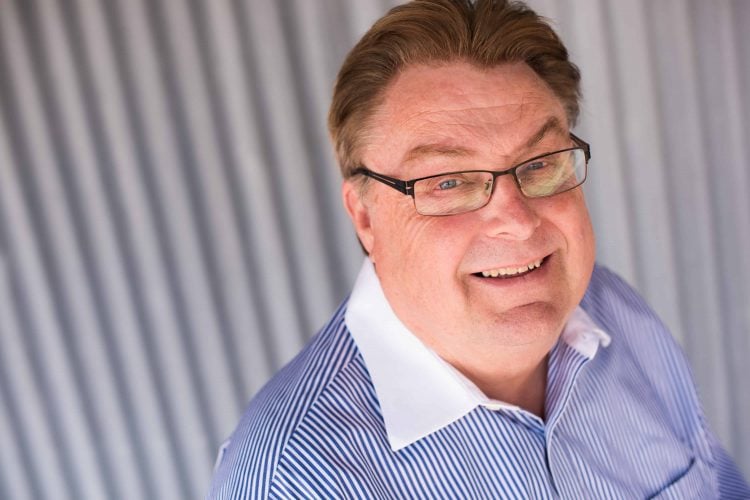 Recognized for his contributions to Land Gorilla's success in construction loan management software
San Luis Obispo, CA—September 6, 2018—Land Gorilla, the leading construction loan management software provider, announced today that Shannon Faries, Director of Risk Management at Land Gorilla, was recognized as a 2018 HousingWire Insider. This elite group of operational all-stars were carefully selected by HousingWire's editorial board based on their vital and dynamic contributions to their companies.
Shannon Faries' endless pursuit is to make consumer Construction lending a mainstream loan product and educate the industry on its benefits to both the consumer and lenders alike.  He is a mentor and teacher to employees and customers, empowering them with construction lending best practices and enabling more lenders to participate in this market.
"Shannon's decades of experience and passion for this industry is clear in any interaction," says Sean Faries, CEO, Land Gorilla. "He has forged new paths for lenders to launch successful construction lending programs. Shannon's work with government agencies and GSEs has been instrumental in addressing our inventory crisis and making consumer construction lending safe for all parties.   
"This year's group of Insiders exemplify what it means to get the job done and done right." Online Editor Caroline Basile said. "Each of the mortgage and housing professionals we honored made incredible contributions to their companies' successes and we're excited to recognize their achievements."
"With so much leadership change happening in our industry, it seems particularly fitting that we highlight the accomplishments of those who help execute the day-to-day operations at the mortgage finance industry's most important firms. With that, we are honored to present the 2018 HousingWire Insiders," said HousingWire Editor-in-Chief Jacob Gaffney.
To learn more about Land Gorilla solutions, visit landgorilla.com.
Land Gorilla Media Contact:
Michelle Todd
+1 (805) 250-8504
[email protected]
About Land Gorilla
Land Gorilla is the #1 financial technology provider of construction loan management software creating a fast, simple, safe, and efficient loan process. Trusted by 9 of the top 10 lenders, Land Gorilla's Construction Loan Manager™ streamlines every aspect from pre-closing due diligence to post-closing draw administration, providing scalability, minimized risk, cost saving, and a best-in-class experience to project stakeholders. Learn more at landgorilla.com.